[vc_tabs]
[vc_tab title="Company overview" icon=""]
L2ds (Lumsden Leung design studio) is an architecture, planning and interior design firm lead by Liz Leung and John Lumsden who have established a reputation of achieving excellent building and interior design solutions for over two decades. At the center of the firm's design philosophy is the constant desire to discover the best possible solution for any given design challenge and client's needs.
Every project undertaken by L2ds is designed and directed personally by Ms. Leung and Mr. Lumsden who remain involved throughout the project's realization. Our design solutions seek to create exciting buildings that are function, efficient and cost effective. Each design is unique resulting from the site, client's goals, budget, building technology, user needs, brand image, climate, maintenance, local building codes and many other factors to create a final solution that is ideal for that specific owner in the place and time it is built.
Lumsden Leung Design Studio's strength in providing strong design concepts has resulted in the winning of numerous international competitions and projects worldwide. Their previous works are the recipients of Los Angeles American Institute of Architects Awards, Hong Kong Chapter American Institute of Architects Awards, Hong Kong Institute of Architects Awards, Royal Institute of British Architects Awards, Honor from the Royal Academy of Arts and various design awards from China.
Their architecture and interior design work spans a broad spectrum of project typologies including commercial office towers, luxury residential developments from high rise towers to single family houses, hotels and resorts, institutions and education facilities, and master layout plans.
[/vc_tab]
[vc_tab title="Partner – Liz Leung" icon=""]
[vc_row]
[vc_column width="1/3″][vc_column_text]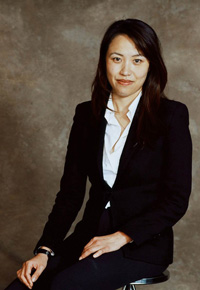 [/vc_column_text][/vc_column]
[vc_column width="2/3″][vc_column_text]
Liz Leung is a founding partner of Lumsden Leung design studio (L2ds) in Hong Kong and has 25 years of building and interior design experience. She participates significantly in every project L2ds undertakes. Liz has a master's degree from Harvard University's Graduate School of Design.
Before founding L2ds more than 10 years ago, Liz developed a reputation for her strong design capability as the youngest Deputy Director of Design for the well established architectural firm Wong Tung and Partners in Hong Kong. While there, she developed a reputation not only for her creativity and design flare, but also for her superb organizational skills and energetic work attitude. Liz also prides herself as being a motivating team leader.  She strongly believes that an excellent building is the result of an excellent group of people.
Liz's strength in providing a design's conceptual direction has resulted in winning numerous international architecture competitions and projects including the Dragon Airline Headquarters, the Wuxi Shangri-la Hotel and Resort, the Beijing Central Park Residential Development and the Hong Kong Movie City Headquarters.
Her practical experience as a designer has spanned a wide range of market sectors and building types including corporate headquarters, landmark office towers, large-scale mixed-use complexes, residential high rise towers, sports stadium and complexes, flagship hotel complexes and urban master plans.
Miss Leung's work has been exhibited in The Royal Academy of Arts in London, Hong Kong Chapter AIA Annual Exhibition and the Harvard GSD Overseas Design Exhibition.
[/vc_column_text][/vc_column]
[/vc_row]
[/vc_tab]
[vc_tab title="Partner – John Lumsden" icon=""]
[vc_row]
[vc_column width="1/3″][vc_column_text]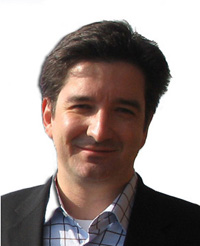 [/vc_column_text][/vc_column]
[vc_column width="2/3″][vc_column_text]
John Lumsden is a founding partner of Lumsden Leung design studio (L2ds) in Hong Kong and is a licensed architect in the United States with more than 25 years of building design and planning experience. He has worked on a wide variety of design projects including mixed use developments, hotels and service apartments, residential projects, commercial office buildings, retail spaces and unique structures.
Before founding L2ds, John was a founding member and partner of architecture and design firm AJLA in Los Angeles in 1994 where he worked for more than 10 years. Projects included a number of design competitions and commissions as lead designer or co-lead, including residential buildings, commercial office buildings, mixed use complexes, civic and government complexes and transportation facilities. Highlighted projects include the 707 High-Rise and the Jong-Ro Complex (Mid-rise #2) which were both featured in the 1998 traveling exhibition "101 – A New Blood Exhibition" featuring the work of 101 emerging architects and designer. He was honored with the Jury Grand Prize.
Before his work at AJLA, John worked for the international architecture and engineering firm AECOM (DMJM Los Angeles) where he began as a member of the architectural design department in 1988. While there, John had the opportunity to work on a variety of architectural typologies including airports, laboratories, hotels, commercial buildings, furniture, steel bridges and university buildings among others. John completed several complex projects as project designer including the School of Social and Behavioral Sciences Building at Cal State University San Bernardino, and the Long Beach Water Treatment Plant Laboratory and Administration Building, which received the LA AIA Award in 1994.
Many of the aforementioned projects involve analysis of complex and often disparate functional criteria. John's design approach always begins with a synthesis of these elements in an effort to broaden the potential of the design solution in order to achieve an excellent and elegant result.
His work is currently featured in "Digital Architecture from 50 Top Designers" by Mohammed Uddin. He was a guest speaker at the University of Milan.
[/vc_column_text][/vc_column]
[/vc_row]
[/vc_tab]
[/vc_tabs]
---
Back to projects
[vc_recent_works columns="4″ amount="" category=""]