[vc_row]
[vc_column width="1/3″][vc_column_text]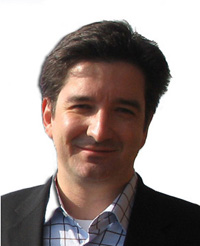 [/vc_column_text][/vc_column]
[vc_column width="2/3″][vc_column_text]
John Lumsden is a founding partner of Lumsden Leung design studio (L2ds) in Hong Kong and is a licensed architect in the United States with more than 25 years of building design and planning experience . He was worked on a wide variety of design projects including mixed use developments, hotels and service apartments, residential projects, commercial office buildings, retail spaces and unique structures.
Previously, as a founding member and partner of architecture and design firm AJLA in 1994, John Lumsden worked on a number of design competitions and commissions as lead designer or co-lead, including apartment buildings, commercial office buildings, mixed use complexes, civic and government complexes and transportation facilities. Highlighted projects include the 707 High-Rise and the Jong-Ro Complex (Mid-rise #2) which were both featured in the 1998 traveling exhibition "101 – A New Blood Exhibition" featuring the work of 101 emerging architects and designer. He was honored with the Jury Grand Prize.
Before his work at AJLA, John worked at the international architecture and engineering firm AECOM (DMJM Los Angeles) where he began as a member of the design department in 1988. While there, John had the opportunity to work on a variety of architectural typologies including airports, laboratories, hotels, commercial buildings, furniture, steel bridges and university buildings among others. John completed several complex projects as project designer including the School of Social and Behavioral Sciences Building at Cal State University San Bernardino, and the Long Beach Water Treatment Plant Laboratory and Administration Building, which received the LA AIA Award in 1994.
Many of the aforementioned projects involve analysis of complex and often disparate functional criteria. John's design approach always begins with a synthesis of these elements in an effort to broaden the potential of the design solution in order to achieve an excellent and elegant result.
His work is currently featured in "Digital Architecture from 50 Top Designers" by Mohammed Uddin. He was a guest speaker at the University of Milan.
[/vc_column_text][/vc_column]
[/vc_row]
---
Back to projects
[vc_recent_works columns="4″ amount="" category=""]